About Longevity Labs, Inc.
We Believe in the Improvement of Aging through Spermidine
Longevity Labs+ is a health start up, focused on improving the aging process. Our mission is to translate scientific findings into natural solutions so people can live longer, healthier lives.
A rapidly growing team, we have research and production facilities in Graz, Austria and offices in Vienna, Austria and in Denver, Colorado, USA.
Denver, Colorado
United States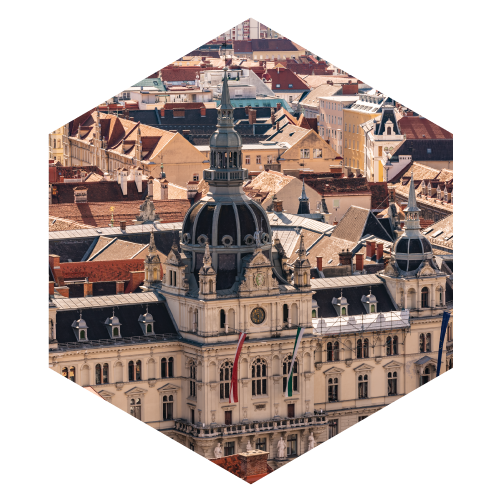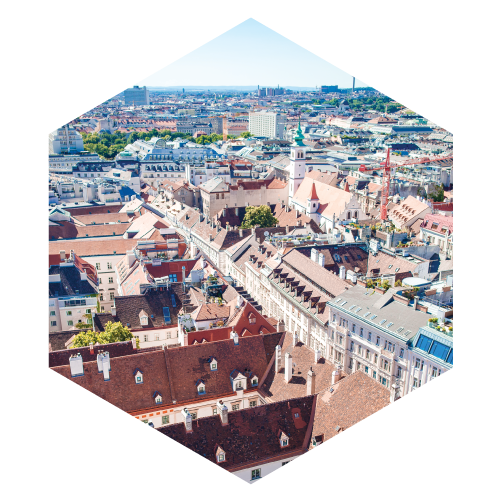 spermidineLIFE®, our first product, was launched in 2019 in Austria. It's rapidly expanding throughout the EU and the entire world.
Longevity Labs, Inc US
Say Hello to Our U.S. Leadership Team
Longevity Labs, Inc. is our wholly-owned U.S. subsidiary, and it represents us in our U.S. expansion efforts. We're a family of friends, scientists, entrepreneurs and mavericks. Science is our passion. It's complex, constantly evolving, and it drives us to act the same. Meet our U.S. team below.
Scientific Advisory Board
An Alliance of Leading Researchers Cells and Aging.
Longevity Labs relies on world-class scientific expertise. Charged with a common belief in sustainable, honest research and a vision to develop substances that optimize life, our Scientific Advisory Board includes some of the world's foremost researchers in spermidine, polyamines, and longevity.
These researchers are some of the most talented, knowledgeable experts on aging in the world. Their task is to review our work critically and support our efforts at Longevity Labs, Inc. with new ideas and expertise. Meet some of the members of our science and advisory team below.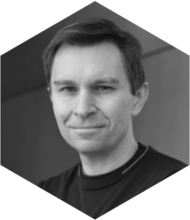 David A. Sinclair, Ph.D., A.O.

Professor of genetics at Harvard Medical School
Professor in the Genetics Department at the Blavatnik Institute, Harvard Medical School, Boston

Co-Director of the Paul F. Glenn Center for Biology of Aging Research

Honorary Professor at the University of Sydney

Co-founder of the journal Aging

Bachelor of Science and Ph.D.

at the University of New South Wales

Postdoctoral fellow at MIT

Research focus

: epigenetics, aging processes, cell research

Awards

: Excellence in Teaching Award, Harvard, AFAR Fellowship, the Ellison Medical Foundation Scholarships, Genzyme Outstanding Achievement Award, Telluride Technology Award, Innovator of the Year, MERIT Award, Nathan Shock Award, Denham Harman Award, ASMR Medal, Advance Global Australian, Pioneer Award, TIME100's most influential people, TIME magazine's Heathcare 50, Irving Wright Award, AFAR, and is an Officer of the Order of Australia (AO).
Most cited autophagy researcher
"Most cited autophagy researcher worldwide and most cited immunologist, cancer researcher and cell biologist in Europe."
Molecular biologist, immunologist, professor and director of the European Research Institute for Integrated Cellular Pathology at the Paris Descartes University Faculty of Medicine
Director of the Apoptosis, Cancer and Immunity research unit at the Institut national de la santé et de la recherche médicale (INSERM)
Director of the Metabolomics and Cell Biology Units at the Gustave Roussy Institute
Doctor at the Hôpital Européen George Pompidou in Paris
Research focus: oncology, molecular biology, immunology, cell death, metabolism
Well-known research: has discovered the role of mitochondria in cell death, among other things
International prizes: Léopold Griffuel Prize , Charles Rodolphe Brupacher Prize for cancer research and many more.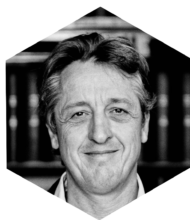 Discovery of spermidine as an autophagy trigger
"Discoverer spermidine as an autophagy trigger and age-protective substance."
Institute for Molecular Biosciences at the Karl-Franzens University Graz
Member of the American Academy of Microbiology
Founder and editor-in-chief of the journal Microbial Cell
Research focus: molecular biology, fasting, spermidine, autophagy and cell death
Awards: Seneca Medal for Age Research and many more.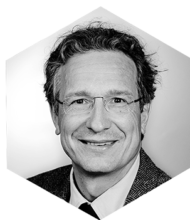 Author of 400+ scientific publications
Head of the University Clinic for Internal Medicine and Head of the Clinical Department for Endocrinology & Diabetology at the Medical University of Graz

Director of the HEALTH Institute - Institute for Biomedicine and Health Sciences of the Joanneum Research Forschungsgesellschaft mbH in Graz

2015 Chief Scientific Officer (CSO) at CBmed - Competence Center for Biomarker Research in Medicine

Author of more than 400 scientific publications

Research focus:

diabetes and metabolism, obesity, regenerative medicine, medical device development, nanomedicine and nanotoxicology.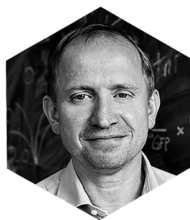 Prof. Dr. Stephan Sigrist

Einstein Professorship of Co-Director of the Excellene Cluster NeuroCure
Einstein Professorship of the Einstein Foundation Berlin, Germany
Speaker of the Collaborative Research Center 958 "Membrane Scaffolding
Co-Director of the Cluster of Excellence NeuroCure, Charité University Medicine Berlin, Germany
Full Professor (W3) in Genetics, Institute of Biology, Free University Berlin, Germany
Main areas of research: Neurobiology of model organisms, synaptic plasticity, learning and memory processes, ageing of synapses and cognitive brain performance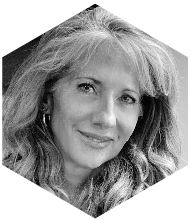 Medical Director of the Boulder Longevity Institute
Double board-certified in Physical Medicine & Rehabilitation and Anti-Aging/Regenerative Medicine.

Stanford-affiliated Fellowship in Sports and Spine Medicine, and a dual-Fellowship in Anti-Aging and Regenerative Medicine (FAARM) and Anti-Aging, Regenerative and Functional Medicine (FAARFM) through the American Academy of Anti-Aging Medicine (A4M).

one of the 25 mastermind physician fellows in SSRP (Seeds Scientific Research and Performance)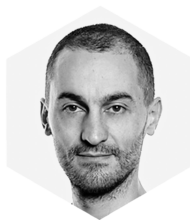 Prof. PhD. Lorenzo Galluzzi
Most cited young researcher in the world for cancer research
"One of the most cited young researchers in the world and one of the most cited Italian doctors."
Department of Radiation Oncology at Weill Cornell Medical College, New York

Department of Dermatology at Yale School of Medicine, New Haven

Associate Director, European Academy for Tumor Immunology (EATI)

Founding member of the European Research Institute for Integrated Cellular Pathology (ERI-ICP)

Research focus:

cell death, autophagy, tumor immunology and radiation immunobiology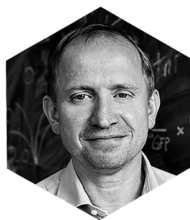 Prof. Dr. Stephan Sigrist

Einstein Professorship and Co-Director of the Excellence Cluster NeuroCure
Einstein Professorship of the Einstein Foundation Berlin, Germany
Speaker of the Collaborative Research Center 958 "Membrane Scaffolding
Co-Director of the Cluster of Excellence NeuroCure, Charité University Medicine Berlin, Germany
Full Professor (W3) in Genetics, Institute of Biology, Free University Berlin, Germany
Main areas of research: Neurobiology of model organisms, synaptic plasticity, learning and memory processes, ageing of synapses and cognitive brain performance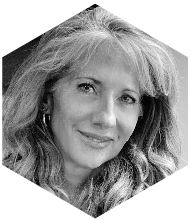 Medical Director of the Boulder Longevity Institute
Double board-certified in Physical Medicine & Rehabilitation and Anti-Aging/Regenerative Medicine.

Stanford-affiliated Fellowship in Sports and Spine Medicine, and a dual-Fellowship in Anti-Aging and Regenerative Medicine (FAARM) and Anti-Aging, Regenerative and Functional Medicine (FAARFM) through the American Academy of Anti-Aging Medicine (A4M).

one of the 25 mastermind physician fellows in SSRP (Seeds Scientific Research and Performance)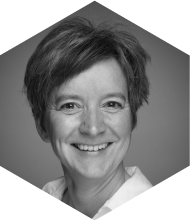 Professor of Rheumatology and Musculoskeletal Sciences at Oxford University. Researcher at the Kennedy Institute of Rheumatology
Double board-certified in Physical Medicine & Rehabilitation and Anti-Aging/Regenerative Medicine.

Stanford-affiliated Fellowship in Sports and Spine Medicine, and a dual-Fellowship in Anti-Aging and Regenerative Medicine (FAARM) and Anti-Aging, Regenerative and Functional Medicine (FAARFM) through the American Academy of Anti-Aging Medicine (A4M).

one of the 25 mastermind physician fellows in SSRP (Seeds Scientific Research and Performance)