Join Our Mission to Drive Healthier Lives Through Cellular Renewal

Longevity Labs+ is a health start up, focused on improving the aging process. Our mission is to translate scientific findings into natural solutions so people can live longer, healthier lives. When you join our affiliate program you're helping us promote and share our scientific findings through spermidineLIFE®, driving a healthier lifestyle for you and your followers.


Becoming a spermidineLIFE® Affiliate means becoming an extension of our brand and our mission to help individuals improve their health and wellbeing, allowing them to continue making experiences with the ones they love.

Sign up

Join our community of affiliates who are earning with the spermidineLIFE® affiliate program.

Recommend

Use your affiliate link to share spermidineLIFE® products with your audience.

Earn

Earn 12% in commissions when your audience purchases spermidineLIFE® products through your affiliate link.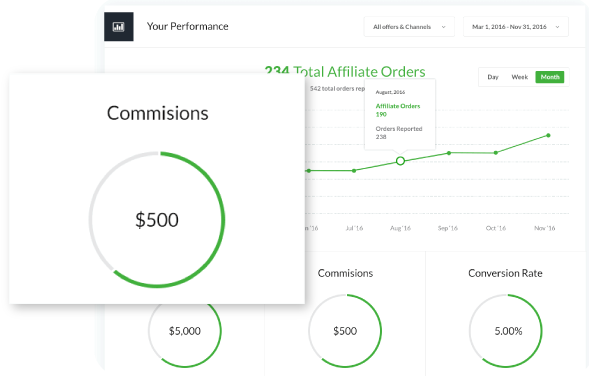 12% Commission on all Sales
Monetize your spermidineLIFE® recommendations. Earn 12% on every bottle of spermidineLIFE® sold through your affiliate link.
Fast, Hassle-Free Order Fulfillment for Customers
Eliminate the hassle of managing inventory and fulfilling orders. Simply direct your followers to our website through your affiliate link and we'll handle the rest.
Trusted Third-Party Tracking
Track your sales performance through Refersion's easy to use dashboards. Benefit from a 30-day cookie window.