spermidineLIFE® Pro+ 4300mg 10 Pack
Professional strength, European-made spermidine-rich Celvio Complex in a convenient and portable package. Add to your beverage daily to naturally induce autophagy.
10 sachet packets of clinical-strength Celvio

® spermidine-rich wheat germ extract

Each sachet contains 4,300mg of all-natural, third-party tested, spermidine-rich 

Celvio

® wheat germ extract.

Packaged in easy to use and convenient sachet packets

Water soluble; can be added to food or beverages 

Vegan & 100% Non-GMO
Regular price
$149.00 USD
Regular price
$199.00 USD
Sale price
$149.00 USD
Unit price
per
Sale
Sold out
Share
Ingredients

Serving Size

Serving Size: 1 sachet (5.1 g) 

Servings Per Container: 10 sachets

⬢ 4300mg spermidine-rich CelVio® Wheat Germ Extract™ 

⬢ 0.18mg Vitamin B1 (Thiamine) 

⬢ 1.65mg zinc

Other Ingredients

Beta-Carotene (for color), Tricalcium phosphate, Lemon juice powder

Warnings

spermidineLIFE® 10 Packs include approximately 2mg of gluten per daily dose. Please consult with your physician to determine if spermidineLIFE® fits within a gluten-sensitive diet.
Directions

Adults take one sachet daily dissolved into 4 fl oz cold water or beverage, or as recommended by a healthcare provider. Store in a cool, dry place. 

Caution: Consult your healthcare professional before taking new supplements, if taking anticoagulants, or if pregnant or breastfeeding. Not intended for children under 18.

Tamper Evident: Do not use it if the seal is broken. Do not use a sachet if ripped or torn.
Specifications

Product Name

spermidineLIFE Pro+ - 10 pack

Distributor

Longevity Labs, Inc.

Denver, CO 80202

Product Origin

United States

Description

Professional strength spermidine-rich wheat germ extract for the promotion of cellular renewal.

Serving Size

1 sachet daily

Sachets

10

Days of Supply

10

Package Dimensions

Height: 6.10"

Diameter: 2.35" 

Weight: 3.8oz

Package Material

Paper

Ingredients

Wheat Germ Extract, Zinc, Vitamin B1 (Thiamine), Beta-Carotene (for color), Tricalcium phosphate, Lemon juice powder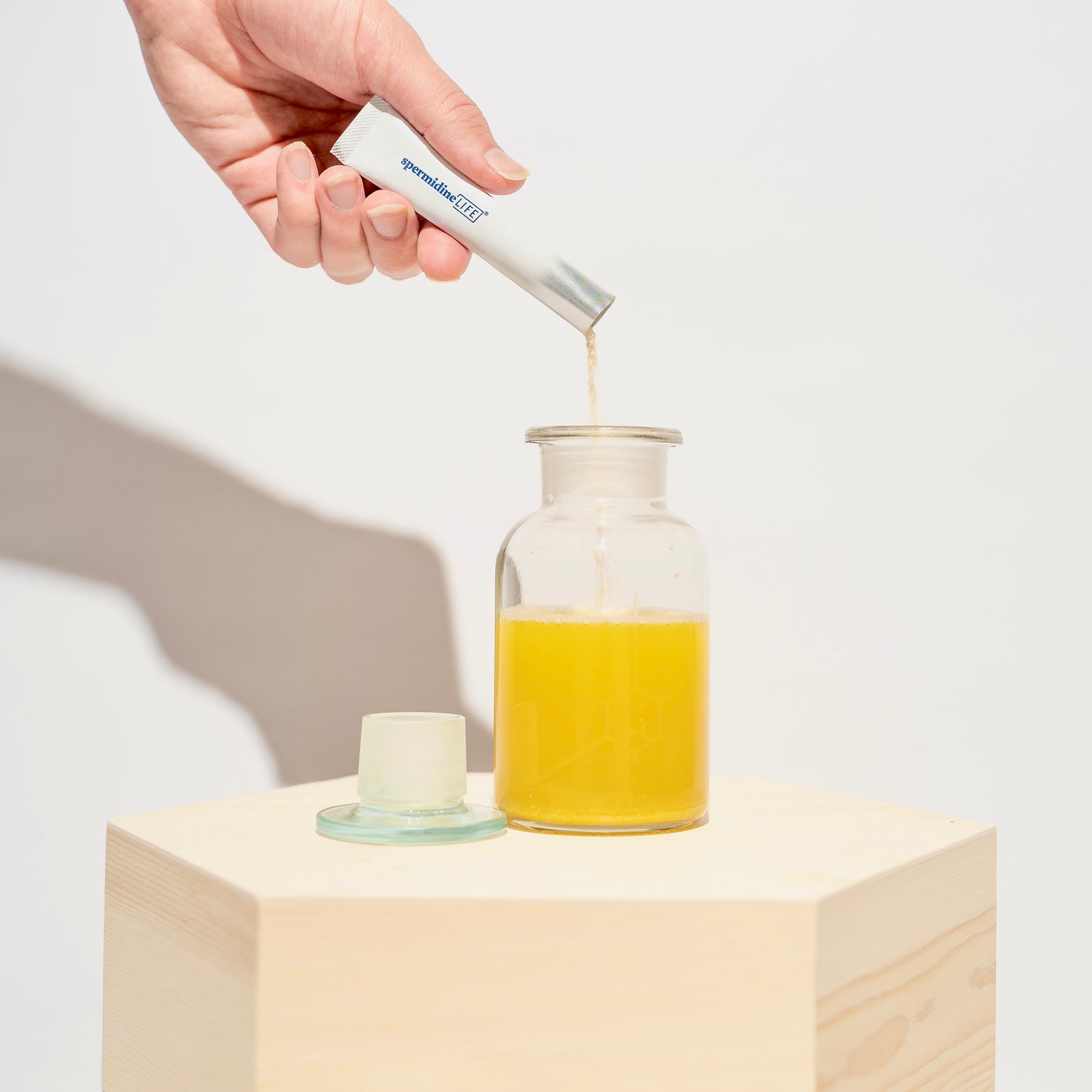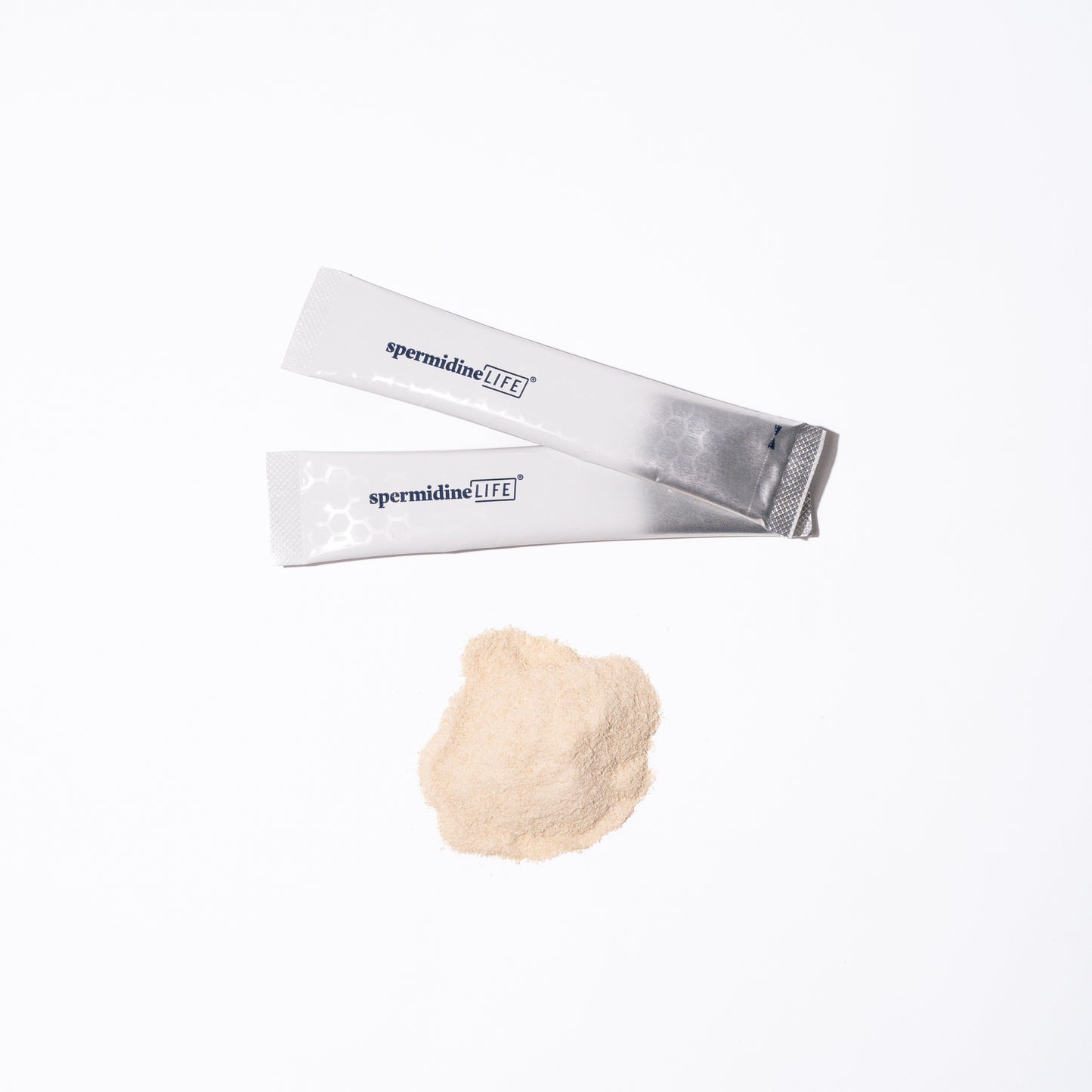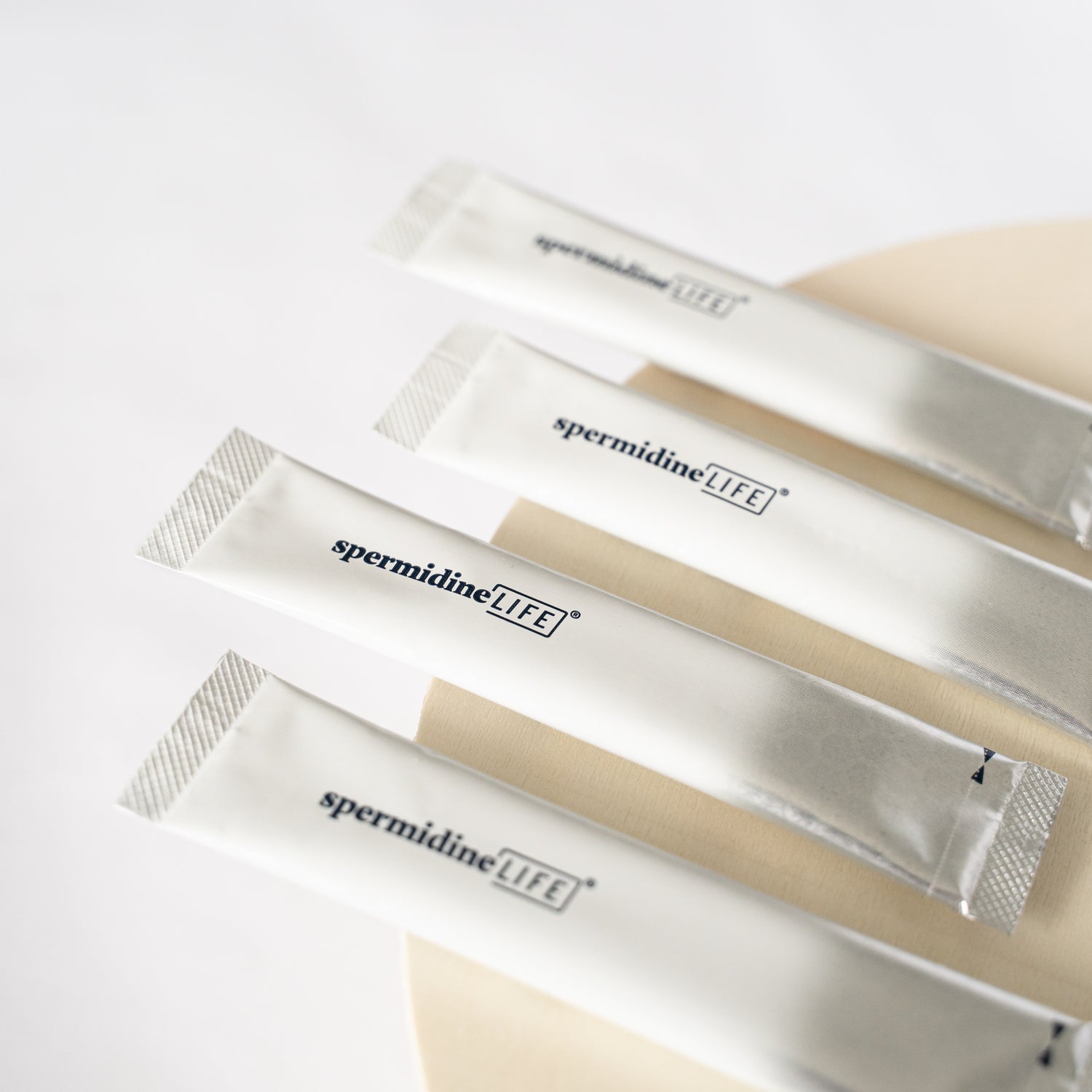 Clinical Concentration, Straight to Your Door.
While spermidine remains difficult to naturally extract at high concentration, upon consumer demand, Longevity Labs+™ has made significant strides in high-concentration extraction, allowing the production of our new 6mg, professional strength product, spermidineLIFE PRO+®.
Easy, Safe and Effective Spermidine Supplement
Take one 6mg
Celvio® sachet daily

Mix in with a glass of
water or beverage

Enjoy the benefits of
consistent Autophagy
What is the CelVio® Complex?
The CelVio® Complex is the heart of our spermidineLIFE® innovations. Cel is for "Cella" (the cell) and Vio for "going or traveling" meaning the path or life cycle of the cell.
The unique feature of the CelVio® Complex is its 100% all-natural spermidine content. In our production we rely on pure nature, from the beginning to the end. Our European wheat germ is processed without any solvents or synthetic ingredients and combined with other micronutrients for highest efficacy.
What is Autophagy?
Autophagy works like a cellular waste recycling program. It helps your cells clean damaged or misfolded pro-
teins and large organelles that can lead to age-related illness, and alters them back into functional cellular

parts, resulting in cellular rejuvenation. In many ways autophagy lays the foundation for a long and healthy
cellular life. As we age, autophagy begins to slow and eventually stagnates, making us more susceptible to
disease. However, we can boost autophagy through fasting or spermidineLIFE® supplementation.
Specification comparison between products spermidineLIFE® 800mg Dietary Supplement, spermidineLIFE® Extra+ 1300mg Dietary Supplement, spermidineLIFE® Memory+ 1300mg Dietary Supplement, spermidineLIFE® Ultra+ 2150mg Dietary Supplement, spermidineLIFE® Pro+ 4300mg 10 Pack

Supplement Information

Modality

Our CelVio® sachet packs are formulated to mix with your favorite beverage.

CelVio® Dose (mg)

Days of Supply

Subscribe & Save